Please check this page regularly as this page is updated as we organise events.
There is always something going on at Tindo!
Members, please check out our private Tindo Facebook page for impromptu events. If you don't have access please contact the Webmaster.
Every Saturday  5-00pm
Happy Hour
On the top lawn or club house depending on the weather. BYO Drinks and Nibbles.
Saturday February 24th Starts at 1-00pm on the Top Lawn
Spit Roast and Live Music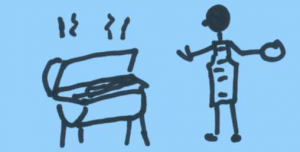 The Music starts at 1-00pm followed by a spit roast at around 6-00pm
Costs $20.00 per member, $25 per non-member, children under 13 free.
Music by 'Louise Music'
Please RSVP by 17th Feb on the Tindo Facebook Page, or by adding your name to the list in the Clubhouse or email enquiries@tindo.com.au.
Sunday February 25th 10-00am to 2-00pm

Open Day
Visitors enjoy a free BBQ (sausage sizzle) on the lawn and a swim in the pool. Tea and coffee will be provided in the clubhouse. BYO cold drinks, picnic chair, towel to sit on as well as to dry yourself with and tennis racquet (if desired) but you can leave your clothes and worries in your car. Check out the Open Day link on the left for further details.
Saturday April 7th 
Indian Night (More Details Soon)

Saturday May 19th
Islander Night (More Details Soon)

Sunday Morning 8-30 to 9-30am  June 10th (Long Weekend)
Cooked Breakfast
Cost: – Adults $8 with kids under 15 $5.