Please check this page regularly as this page is updated as we organise events.
There is always something going on at Tindo!
Members, please check out our private Tindo Facebook page for impromptu events. If you don't have access please contact the Webmaster.
Every Saturday  5-00pm
Happy Hour
On the top lawn or club house depending on the weather. BYO Drinks and Nibbles.
Saturday September 15th 
Happy Days Rock and Roll Night
Prize for the best dressed on the night.
More details soon.
Sunday September 16th 10-00am
AGM
Come along to this important meeting and support your club. Have a say in how it's run.
Saturday September 29th (October Long Weekend) 
Annual Dine In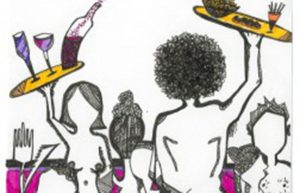 Book this date for a fantastic feed and entertainment hosted by the outgoing committee. This is also your opportunity to meet your newly elected representatives.
Live Music on the Night – Featuring the three piece band "LED"
Cost $30 members, $35 Non-members,  $10 Deposit to Tanya (Tim) or Jude (Ned) by 22nd Sept.
RSVP List in Clubhouse or via Facebook (Indicating Number Attending)
Menu: http://www.tindo.com.au/wp-content/uploads/2018/07/Annual-Dine.pdf