Please check this page regularly as this page is updated as we organise events.
There is always something going on at Tindo! 
Members, please check out our private Tindo Facebook page for impromptu events. If you don't have access please contact the Webmaster.
Every Saturday  5-00pm
Happy Hour
On the top lawn or club house depending on the weather. BYO Drinks and Nibbles.
Saturday December 7th 1-00pm
Christmas Show
Christmas late lunch top lawn. $30pp Lamb on the Spit ( there will be other meat for non lamb eaters and a Veg option) with sides and desert. Music provided by RockPlay. Please put your name on list for catering. Will be a great afternoon.
December 28th to January 5th 2019
ANF General Assembly & Mini Convention
Tindo are hosting the 2019 ANF General Assembly during this time. As it's also our 60th year we are inviting fellow ANF members to come and stay for a few days so we can continue or make new friendships with other nudist from other clubs and resorts. This is not a ANF convention in the traditional sense but we will be organising  a New Year's bash of some sort (see below) with a few other social gatherings thrown in and perhaps a couple of friendly sporting challenges. Suggested dates are December 28th to January 5th but visitors can stay as long or short as they wish.
We have ample room for tents, caravans or motor homes but unfortunately we have limited onsite accommodation available. To keep costs down we will be charging our regular visitor and camping rates. Please see below for further details but check back as we may add further information as the time approaches.
December 28th – Delegates Arrival and Shared Tea
December 29th – ANF Delegates Meeting
The ANF delegates meeting is traditionally on December 30th but the ANF have requested that this year to have the meeting on December 29th. Note the change in date. In the evening their will be a catered meal for $10.
December 30th – Shared Tea
December 31st 2019 – New Years Eve
Come along and welcome in the new year. Entertainment provided by Louise accompanied by our own Gary on keyboard who both entertained us so well as part of our recent talent night. Cost only $30 with meal and supper provided. Further details to follow as they are organised.
Friday January 3rd 2020 – Peter Tilbrook
For $30 per head you can enjoy sharing a meal of cold meat and salads with your fellow members and visitors whilst being entertained by Peter Tilbrook. In case you missed him at our 60th Birthday celebrations earlier this year, Peter is a leading vocalist and very well-respected guitarist from Adelaide who has worked as a Solo, Duo, Trio and in many Bands captivating audiences wherever he played. Peter plays his own original music, Master's Apprentices, Twilights music, Sixties music and Rock 'N' Roll which is mainly from 1956 to 1965 Peter was inducted into The Aria Hall of Fame along with other members of the Masters Apprentices in 1998 and more recently he was inducted into the AMC SA MUSIC HALL OF FAME in 2014. Peter has over (130) songs registered with APRA, has recorded over (66) songs of which (55) have been his own compositions.
Sunday 12th January 2020
2020 Pilwarren Maslin Beach Nude Games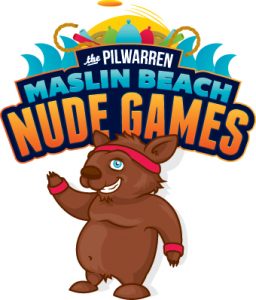 Come along and enjoy a great fun day at one of the best & longest running nude beach days in Australia.
Maslin Beach was declared Australia's first nudist beach In Australia on the 14th Of February 1974
There will the favourites like frisbee throwing, sack races, three legged race, raw egg throwing, baton race, donut eating competition, Male Best Bum Competitions & Female Best Bum Competitions
There will be a marque selling soft drinks, bottled water, ice blocks & sausage sizzle – all money goes back into the cost of running the games, so please support the event & buy some drinks. Visit Pilwarren.com for further details.
Sunday February 23rd 10-00am to 2-00pm
Open Day
Visitors enjoy a free BBQ (sausage sizzle) on the lawn and a swim in the pool. Tea and coffee will be provided in the clubhouse. BYO cold drinks, picnic chair, towel to sit on as well as to dry yourself with and tennis racquet (if desired) but you can leave your clothes and worries in your car. Please visit our open day page for more detailed information.