Please check this page regularly as this page is updated as we organise events.
There is always something going on at Tindo! 
Members, please check out our private Tindo Facebook page for impromptu events. If you don't have access please contact the Webmaster.
Every Saturday  5-00pm
Happy Hour
On the top lawn or club house depending on the weather. BYO Drinks and Nibbles.
Upcoming Planned Event Once Covid  Restrictions are eased. 
MASQUERADE BALL (clothed event) – POSTPONED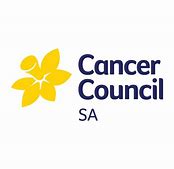 A night of mystique and a chance to dress up to raise funds for Greenhill Lodge. Greenhill Lodge provides a warm and welcoming environment to guests who need to travel to Adelaide for cancer treatment. It is just minutes away from the centre of Adelaide and close to the parklands, city hospitals and city and suburban shopping. Guests receive a warm and friendly welcome and feel at home from the time they arrive. 
Any donations for the raffle or event and some help would be greatly appreciated. Please message the social coordinator directly if you can help with any of this.
More details to come as the date gets closer.