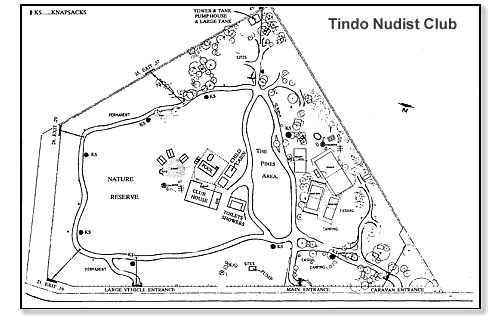 At Tindo you are spoilt for choice, if you wish, you can enjoy your own privacy, socialise, participate in the many planned or impromptu social activities that are held at Tindo throughout the year or compete in any of the regular organised sports events.
The heated clubhouse can easily accommodate 120 or more people for a social night or fully catered club dinner dance. It also has, free WiFi, indoor recreation facilities with a pool table, table tennis, darts, indoor bowls, wide screen television and board games for the kids and outside there's the wood fired pizza oven and plenty of large shady trees.
The kids have their own clubhouse with television, stereo and games as well as a children's playground that includes a trampoline with safety netting, swings and about 11 acres to safely run around in.
For the sports minded, grab your friends to get a game of tennis, badminton or miniten (a unique game similar to tennis but played with a small bat called a 'Thug', very competitive and great fun). A relatively new game that is often played on our grassed recreation area is Klop, an addictive outdoor game that matches skill with pure luck. Sport activities are often linked to tournaments to test your skill and enthusiasm.
If your need is for less active pastimes, you could enjoy a game of petanque or just do a few laps of the pool. You could even keep fit with a regular jog around our nature trail circuit. Free WiFi is also available in the pool and grassed recreation areas.
With so much to do it's a wonder you haven't visited us before now, Tindo really is more than a home from home, in fact you could make it your weekend home. Our casual caravan & camping area, with power available, together with our modern toilet/shower/laundry facilities easily compares to most commercial caravan and camping venues.
There are also permanent shack and caravan sites, some with ensuites that become available from time to time. These sites are leased from the club on a periodic bases with any permanent dwellings on the sites being purchased from the member owners.